Earlier this week Twitter disclosed that they expect to be fined up to $250 million for using personal information provided by its users for security reasons, to target online ads instead. The stock dropped around 1% hours after the announcement.
---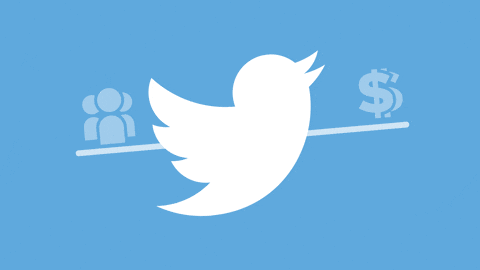 The social media giant admitted last October that it had "inadvertently" targeted ads at users through contact details provided strictly for security purposes such as two-factor authentication between 2013-2019.
This isn't the first time Twitter has been forced to face up to their security issues. Only last month the Twitter accounts of Bill Gates, Elon Musk and Barack Obama along with numerous other high-profile accounts were hacked by a 17-year-old attempting to scam followers into sending him Bitcoin.
Twitter said that the breech "May also impact the market perception of the effectiveness of our security measures, and people may lose trust and confidence in us, decrease the use of our products and services or stop using our products and services in their entirety."
Well, can you blame them...?
Scott Galloway, bestselling author and professor of marketing at NYU Stern has suggested Twitter should move to a subscription model as the platform currently maintains a fraction of the ad revenue compared to its social media rival, Facebook.
"Twitter can't absorb these body blows… The way people look at Twitter unfortunately is all of the hate and none of the scale." Galloway said.
In his recent article for Business Insider, Galloway explained how the subscription model could go down:
"Subscription fees should be based on the number of followers. If @kyliejenner can garner $430,000 per promoted tweet, she'll pay $10,000 a month to maintain her revenue stream, and @karaswisher (1.3 million followers) would pay $250 a month. Verified accounts with <2,000 followers would remain free to maintain critical mass."
Sounds simple enough, right? Unfortunately, Twitter has been widely accused of being slow to innovate on a number of occasions, and according to Scott, "If Twitter had a full-time CEO, he or she would have come to this conclusion in half the time."
Since then, Twitter has confirmed that they are considering the suggested subscription model as ad revenue continues to plummet.
CEO Jack Dorsey said they have "a really high bar for when we would ask consumers to pay for aspects of Twitter" but did confirm that the company is exploring options to diversify its source of revenue. It was explained that Twitter is in the "very, very early phases of exploring."
As new security breaches appear to be surfacing all too regularly, let's hope they don't leave it too late!