by Rachael, on 3 July, 2018
In its very simplest definition, martech is the portmanteau representing the convergence of marketing and technology.
But maybe that much you already knew ¯\_(ツ)_/¯
Perhaps like for many, the first image conjured upon hearing the word ~martech~ is the Marketing Technology Landscape Supergraphic, produced annually by (god-father of / leading authority in martech) Scott Brinker.
Just look at that beast! Year on year the immense graphic illustrates the ever growing number of tech platforms and tools available to overwhelm marketers in everything from SEO, email, chat bots, CRM, eComm and more in exhaustive detail.
But with so much attention given to the tech of martech, you could be forgiven for assuming that's where it ends, however as digital marketing efforts evolve and digital transformation intensifies, it's time to look beyond simply what tools make the stack.
What does Scott Brinker say?
According to the godfather of martech, the term "martech" applies to major initiatives, efforts and tools that harness technology to achieve marketing goals and objectives. But, he adds, there is "far more to martech than simply the technology and software".
Nowadays, the term increasingly encompasses the profession. These "marketing technologists" among us who started out as either marketers or technologists, who decided to amalgamate their skills to form a powerful hybrid of the two powerful professions.
As digital marketing efforts have grown so has the martech landscape, as technology is developed to help better connect the dots between each digital solution. By integrating platforms and data across all phases of the customer journey, martech allows businesses to create smarter strategies based on what's working, helps streamline processes, and identifies ways to make your marketing communications as personalised as possible. In a nutshell, martech is essential if you want to remain efficient, profitable, and competitive.
MarTech Strategy
As the old adage goes, "a fool with a tool is still a fool" so before you attack the stack, there are much broader areas to consider…the how, the who and the why - specifically - marketing planning and strategy, people and teams and overall business goals.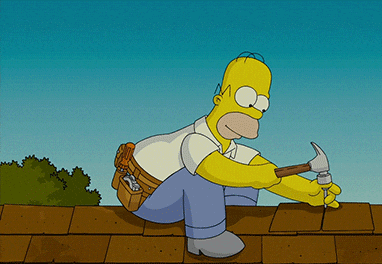 It's not just about picking a tool and having a crack, it's about using that tool in such a way that it can help deliver your goals.
When tackling martech, there are four key areas on which to hone your attentions and which - for your convenience - we have simplified into a patented framework complete with alliterated headlines. We call it….wait for it….The Four Ps of MarTech.
👏You're 👏welcome 👏
Plan (The Why)
The development of your marketing technology strategy & roadmap. From martech industry insights to a framework for mapping marketing tech plan to your customer journey.
People (The Who)
The skills, people, partners & team structure needed to deliver your martech strategy. Marketing technologists, marketing automation managers, marketing operations managers, data scientists, growth hackers to AI replacing roles.
Platforms (The What)
Marketing tool selection to building your complete marketing stack. Plus in-depth martech case study sessions across email marketing, search, content, social, chat bots, automation, sales enablement, CDP, analytics, attribution and much more.
Process (The How)
Agile marketing management to growth hacking processes; speed, adaptability and rapid experimentation.
Tl;dr
The tech tools, which are often the primary focus of conversations about martech, yet they are really just the tip of the iceberg. A well-rounded martech approach can accelerate and enable your overall strategic business goals, but to do so must be backed by the power of a fully developed marketing technology strategy and roadmap and powered an informed, skilled team with a depth and breadth of experience.
MUST READ: Can Growth Hacking Work For Big Businesses?